The outskirts
Leonessa,
medieval village, offers visitors the unusual image of the city of art and mountain resort at the same time, situated at an altitude of 1000 meters. about, including the incomparable beauty of the North side of Monte Terminillo and beech trees of Vallolina. Its capacity is enhanced by the presence of Urist ski resorts just a short walk from the town, from landscapes of incomparable beauty, a "paths" designed for hikers of all levels and appropriately equipped for summer trekking.
Rieti and the Valle Santa:
the town of Cicero and Terentius Varro, a place beloved by the Great Saint Francis of Assisi.
Kei events:
February 4 – Festival of St. Joseph Lioness
End of March – Festival of Snow
Third Sunday of June – National Festival of the Regions on Horseback
Late June – Historical Re-enactment of Paul's Velvet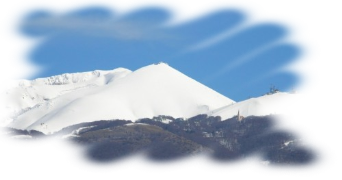 First Sunday of July – Feast of the Cross
Second Sunday of July – Fiera Franca
1 to 31 August – Summer Lioness
August 25 – Feast of Our Lady of Pauline
Second Sunday of September – Feast of St. Joseph Lioness
Second Sunday of October – Potato Festival Leonessana
December / January – Christmas Lioness
The Piediluco Lake and Marmore's falls;
The lake, surrounded by flourishing vegetation, the grandeur of the waterfall with three falls and ponds wall shows one of the most beautiful natural spectacles in the region.
Cascia, "mystical city of Valnerina" the city of Santa Rita, where every corner, every stone, open the mind of the pilgrim meditation.
Norcia,"The city of truffles"; ancient Roman city and home of St. Benedict.