A Man of culture, an eminent scholar who loved art and folklore,
Edward Lear, visiting this land, defined it as " An outstanding place in the Apennines"
Welcome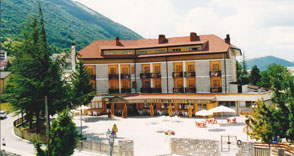 The hotel is located on the outskirts of the province of Rieti Lioness old medieval village that offers visitors have the unusual image of the City of Art and mountain resort at the same time. E 'located at an altitude of about 1000m in a well-known ski resort of European reputation of the Apennines in the province of Rieti (Terminillo), namely "Star Field" and "Monte Tilia"
Our services
Our hotel offers many services to the broadest and most various types of customers. There are also many activities you can do in the area and nearby.
Conference room
Bar, Restaurant, Pizzeria
Swimming pool, Relax area
Private Park, garage
Wi-Fi internet
Trekking
Ski
The restaurant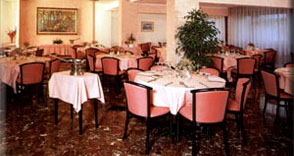 A service designed with attention to detail in the room as the restaurant where the specialties of local and regional cuisine are combined with the finest dishes of international cuisine. The flagship of its cuisine is strictly a housewife, managed and run directly by the owners: the proposals of the three daily menus ranging from local to international dishes typical specialties of vegetable.